Skip to Content
Noah's Ark Restaurant in Des Moines
The Original Lacona Family
Restaurant Since 1946
Noah's Ark's Goal
Since 1946, it's been Noah's Ark's goal to provide the residents of the Des Moines area with a different kind of dining experience. Starting from very humble beginnings, we have slowly evolved into this city's destination Italian eatery. We provide you with a great atmosphere, perfect for starting your day with a lunch with co-workers or friends or a night out on the town. So stop in today and try our legendary pizza, iconic homemade bread from our newly added bakery or high quality imported Italian semolina pasta. We also have prime steak, fresh seafood, chicken, and great desserts with superb coffee drinks. Come see why we've been in business for over 65 years!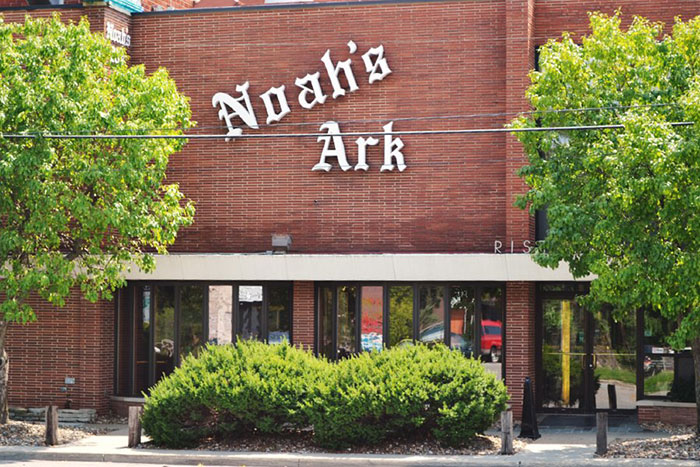 Check out Our Menu
Noah's Ark is one of Des Moines' oldest and most popular restaurants, but we had to start somewhere. Coming from humble beginnings, Noah's Ark opened on New Year's Eve 1946 as a very small lunch counter with limited seating. Our only goal was to serve great home-style food and introduce Neapolitan style pizza to Des Moines and Central Iowa.
 Make A Reservation
Open Wed-Sat: 11-2 for lunch, 4-9 for dinner
*same day reservations please call to confirm
Noah's Ark Restaurant
Address:
2400 Ingersoll Avenue
Des Moines, IA 50312
Phone:
Hours of Operation:
Dine in:
Wed-Sat
11-2 for lunch
4-9 for dinner
Noah's Ark, 2400 Ingersoll Avenue, Des Moines, IA, United States
Stop in to Try Our Legendary Pizza Today!